Full-Service Moving Company in Lowell, MA
If you are in need of a full-service moving company in Lowell, MA, you have certainly come to the right place. We know how challenging your residential moving tasks can be and that's why our team of expert professionals is on hand. When you are handling a task of this magnitude, you need the peace of mind that comes with knowing that you have years of expertise at your disposal.
By contacting our full-service moving company, you are able to avoid the usual pitfalls that normally take place in these instances. There is no reason to take on these types of tasks on your own. With our licensed and insured team, any potential issues or problems are handled ahead of time. We believe in being proactive, as opposed to being reactive, which is a crucial element in any move.
Read on to find out more about all of the ways that our team can assist you…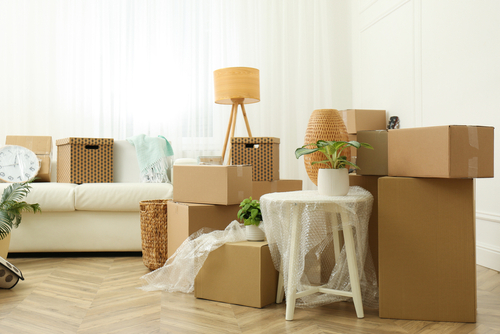 Residential/Household Moving Services
With full-service moving services, there are all sorts of tasks that you now have the ability to outsource as needed. For starters, you no longer have to worry about all of the ups and downs that come with packing up. A professional mover has the perfect skill set so that your items are all safely packed in the best possible manner.
They'll provide top-notch materials and wrap all of your most fragile items, so there is no breakage along the way. This is one of the many ways that a professional residential/household moving service can help. We understand that many of our clients are on a time crunch and may not have the time or effort to sink into the process.
We'll take the moving day stress away and ensure that you are able to focus your energies on all of the other tasks that are closely associated with this process. In most instances, a client does not have a great deal of time to work with. They may be starting a new job or have a certain timetable that they need to adhere to for leasing purposes.
That's why it is important to choose moving services that understand the client's sense of urgency. The professionals are not only able to pack up and move your items more quickly, but they are also able to unpack and have you all settled in your new digs as fast as possible. Professional full-service movers even specialize in keeping your most crucial items safe.
This is something that is often lost on the DIY movers out there. Sure, some may be able to round up a group of friends and have them help out but guess what? If someone tweaks their back or smashes up an antique vase, these are all expenses that a prospective client would be left holding the bag for. Obviously, this is the last thing that anyone wants to deal with during a big move.
To keep injuries to a minimum and ensure the protection of various assets, it is in your best interests to enlist professionals. There is no shortage of ways in which professionals can help and once you are ready to get started, be sure to reach out!
Piano Moving
Piano moving is quite an arduous task and those who attempt to handle it on their own are placing themselves in a very challenging position. However, when the professionals are involved, all of these problems fall by the wayside. One of the many joys of having access to a professional piano mover is the convenience that they have to offer.
The ease, convenience and ability to lean on years of experience are what truly sets them apart. The piano remains fully protected at all times because we have the proper equipment. Even the most dedicated DIY movers are not going to have access to the equipment that they need, and this is something that is important to bear in mind.
After all, the last thing that anyone wants is to be left struggling with a cumbersome piano because they waited until the last minute. Everyone is kept safe, and we provide you with the tools that you need to remain fully focused on the moving process. Our team of professionals ensures your health, safety and the lifespan of this expensive instrument.
FAQs
What is the first thing to do when moving?
The first priority when it comes time to move should be your advance planning. Take time to go through all your belongings. From there, create an inventory Make sure to check all your belongings and create an inventory of all the items that need to be moved. Take a closer look at each room in the house and make informed decisions about what is coming with you and what is not. Sort it all out and donate the unwanted items as soon as possible.
---
How do I know if a moving company is reputable?
In short, online research is key. There are all sorts of resources that will let you know if a company is reputable, whether you are taking the time to read their reviews or going by word of mouth. Sites like Moving.com are also able to help out. They have a number of different moving companies in their network so that you can find a reputable and reliable mover without too much time or effort.
---
Do you need a specialist to move a piano?
Damage risks are significantly increased when keyboard instruments like these are being handled by those who are inexperienced with piano removal. When you are in the process of receiving quotes, request assurances that a piano is going to be moved by a professional with the necessary expertise.
---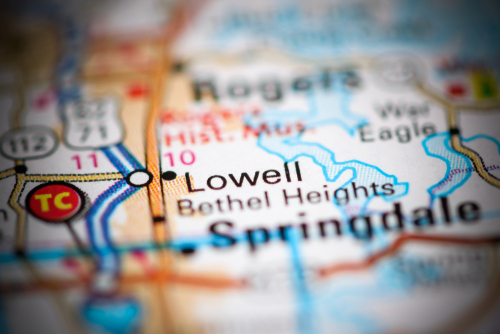 Need a Full-Service Moving Company in Lowell, MA?
If you find yourself requiring a full-service moving company in Lowell, MA, we are more than happy to assist you. Feel free to pick up the phone and give us a call as soon as possible. We will provide you with a hassle-free quote and all of the guidance that you need to make this process an easy one!